ComSignTrust™ vision is to eliminate the dependency on printing documents that need to be signed and turn organizations into a paperless environment.
As a leading provider of electronic digital signatures, ComSignTrust™ solutions automate documentation processes to dramatically reduce costs, increase efficiency, and help ensure compliance.
From a single form to millions of invoices, ComSignTrust™ turns time-consuming, resource-draining, paper-based processes into simple, automatic digital workflows that are more secure and use far less resources.
ROI From Day One – Digital Signature Efficiency
ComSignTrust™ qualified e-Signature solutions provide an ROI that is measured in hundreds and even thousands of percent. It's easy to understand how this is achieved when the savings in paper, ink, distribution, manpower and physical storage costs start from the first day a ComSignTrust™ solution is deployed.
And while the immediate ROI that users experience is one of the solution's greatest benefits, its ability to reduce errors and help maintain compliance is often of equal importance to many organizations. Our solutions meet the most stringent international standards, along with those of our customers.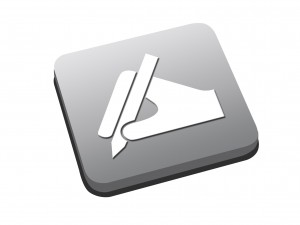 ComSignTrust™ Partnerships & Integration with Worldwide Leaders
In order to best meet the needs of all of our customers and provide a flexible and easily integrated solution, ComSignTrust™ has established partnerships with the world's leading technology vendors and manufacturers, including Athena, EMC, Gemalto, Microsoft, RSA, SafeNet, SAP Business One, SCM, Thales, and more.ComSignTrust™ solutions can be integrated with nearly any application, making the addition of any of our solutions seamless and non-disruptive to existing systems and applications.
Optimizing Resources, Workflows and Processes
ComSignTrust's range of solutions has been tailored to serve the needs of individuals, small and medium-sized businesses, as well as enterprise-class environments in government and security, insurance, health care, finance, education, telecom and others. Depending on the needs of your organization, ComSignTrust™ offers solutions that automate all documentation needs, including:
e-Signature
e-Invoicing
e-Prescriptions
Registered Mail
Digital Hospitals
 Secure Electronic Archiving
Field Proven and Trusted
With decades of experience in information security, our customers rely on our secure and accurate solutions and commitment to service. We place a strong emphasis on R&D and maintain deep in-house expertise, allowing us to quickly respond to market and customer needs. ComSignTrust™ solutions inlcude:
ComSignTrust™ Desktop — Available in two versions, Basic and Professional, ComSignTrust™ Desktop provides the desktop or laptop software that allows digital signing (with any smart card or token) to any document format – PDF, Office, Tiff, XML and more.
ComSignTrust™ Automated — Allows the end user to apply digital signatures by integrating the ComSignTrust™ Application Interface with any application.
ComSignTrust™ Enterprise Signer-1 — A central server / appliance that leads organizations that send massive quantities of paper documents to their customers into a paperless environment, creating substantial cost savings by allowing digitally signed documents to be sent in any format with excellent performance.
ComSignTrust™ Cloud — A fully automated and managed cloud service that handles all electronically signed documents without the need to deploy any software or hardware in your IT infrastructure. The cloud solution can be hosted in a secured cloud location and be securely connected to the customer's application portal.
ComSignTrust™ is part of the Comda Group, a market a market leader in IT Security since 1985. The group includes Comsign, Israel's leading commercial certified authority (CA), Comda Ltd., an IT Security developer and integrator , and ComSignTrust™, the digital signature software solution company.