ComSignTrust™ Digital signature solutions
&

products – About Us
ComSignTrust™ is a leader in developing highly secure, qualified, Digital signature solutions.
ComSignTrust™ helps organizations get control over their digital transactions and e-Activities by ensuring signer authentication and authorization. By doing so, organizations are able to prevent fraud and business disruption and to ensure a highly secure, globally regulatory compliant, cost-effective, simple and automatic digital workflow.
With an easy click-to-sign process, all file types (doc, excel, PDF, PPT, voice, image, source code, video, XML etc. ) may be signed, time stamped, locked (sealed), emailed and e-Filed/e-Archived. The result is a secured, tamper-proof, signed and locked digital file, constituting strong legal evidence for a highly productive and secure workflow allowing fast and simple access to organized e-Archived files with auditing tracking.
ComSignTrust™ offers Digital Signature solutions as: Desktop, Enterprise, Portable, Cloud, Web, Point Of Sale and Mobile e-Signing solutions, with capabilities such as Multi-Signer and powerful API, that integrate easily with applications such as SAP Business One, MS-SharePoint, Salesforce.com, ERP, CRM and BPM solutions. The ComSignTrust digital signature solutions may be implemented On/Off Premise, according to the customer's needs.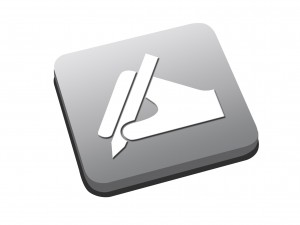 Optimizing Resources, Workflows and Processes
ComSignTrust's Digital Signature solutions have been tailored to serve the needs of individuals, small and medium-sized businesses, as well as enterprise-class environments in government and security, insurance, health care, finance, education, telecom and other sectors.
One of ComSignTrust's strengths is the ability to provide its customers with a wide range of options for them to choose between and provide them with a perfectly customized single solution to fit their variety of needs and purposes.
The ComSignTrust™ software and hardware solutions may be used with different digital signatures and certificates' security and authentication levels:
 Third Party Root Certificate Authority (CA) issued digital certificate – The highest security level of signer authentication. A CA provides businesses and private customers with Qualified or Authorized Electronic Certificates (QEC) for digital signatures. The certificates are issued by this third party trustee in a public key infrastructure (PKI) environment, in which an actual face-to-face identification process takes place with a qualification process of the applicant, for the ability to identify and trust business counterparties online with an assurance that their trading partners are who they claim to be. The digital signature is used with a two-factor authentication, the certificate and a private PIN code.
 Online Certificate Authority issued digital certificate – A secure level of Digital Certificate obtained through a web based CA. The identification process includes a set of personal identification questions in order to prove the user's identity to a remote computer. The digital signature is used with a two-factor authentication, the certificate and a private PIN code.
 Graphic Signature – The most basic level of a signature, with no signer identification process.
At ComSignTrust™ we believe that organizations strive for a complete solution with full responsibility and liability. Our Group of companies cover all aspects related to a complete solution for a secure digital signature process – we are an IT security developer and integrator (Comda), digital certificates issuer and third party trustee (ComSign and ComSign Europe), offering a wide range of market leading digital signature solutions developed in-house (ComSignTrust™).
ROI From Day One – Digital Signature Efficiency
ComSignTrust™ qualified e-Signature solutions provide an ROI that is measured in hundreds and even thousands of percent. It's easy to understand how this is achieved when the savings in paper, ink, distribution, manpower and physical storage costs start from the first day a ComSignTrust™ solution is deployed.
And while the immediate ROI that users experience is one of the solution's greatest benefits, its ability to reduce errors and help maintain compliance is often of equal importance to many organizations. Our solutions meet the most stringent international standards, along with those of our customers.
We are here to assist you.

Get rid of the paper work.

Increase security and confidentiality of your daily correspondence.

Save your time and budgets.

Leverage the efficiency in your IT workflow.