On-premise digital signature solution – Keep your user data close and your user signature closer!
These days there is a lot of hype regarding Cloud products and SAAS services. Even in the digital signature field, everything is moving to the cloud, but what about an on-premises digital signature solution? What if my data is private, important and sensitive and I want to keep it protected in-house? Here is where the ComSignTrust™ products come in to play.
The on-premises software can be sometimes referred to as "on-prem", a – software that is installed and running on the premises of the organization – e.g. inside the building of the organization. When software or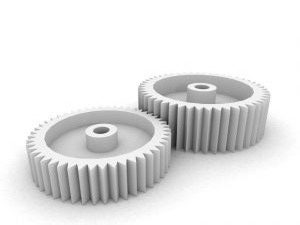 a product is installed in a server farm or somewhere in the cloud it is not on-premise software but rather a SAAS (software as a service) or cloud service or solution.
An on-premise digital signature solution can only be called on-premise digital signature when the software and hardware that almost always go together, are placed inside the company's main server rooms and are part of the structure of the company intranet. The on-premises approach which was most common until 2005 deals with deploying and using business software locally on the premise of the company or organization. Since 2005 software that is running at a remote location (server farms, clouds) have become widely available and adopted by major companies and organizations worldwide. This "new" alternative is widely used due to two major benefits:
(1) Removing the need for the user to install any software on premises.
(2) Running software remotely can result in considerable cost savings.
The downsides of using SAAS and cloud-based solutions as opposed to On-premise solutions
What is the downside of SAAS or cloud-based software? First and foremost security.
When dealing with sensitive and confidential data, security and the way of safeguarding this data is crucial for small and large companies alike. SaaS and cloud-based solutions can protect the data only up to a certain point because these solutions are open to the web, meaning they are exposed to cyber attacks 24/7.
One more major issue with SaaS and cloud-based solutions is rules and regulations. In some major industries, there are strict guidelines and rules when it comes to data security and safeguarding curtail sensitive data. For example, in the medical industry, the safeguarding of delicate medical information is one of the major topics of concern. There are many rules and regulations regarding the safekeeping of this kind of data and they are backed by state and federal laws.
On-premise digital signature solution – the secure way
An on-premise digital signature solution is the preferred way of companies especially enterprises to control and secure their data and online signatures in the best way possible. Enterprises in the field of medical, healthcare, government and other areas are bound by state and federal laws to secure and protect their data and signature flow by strict guidelines in which on-premises digital signature is mandatory.
ComSignTrust™ has a one of a kind solution for on-premise digital signature – Signer-1™.  Signer-1™ by ComSignTrust™ is a main enterprise solution for on-premise digital signature that is dedicated to the enterprise needs and special characteristics. Signer-1™ server-based solution (with internal storage and hardware security module) can easily integrate with an enterprise document generation workflow, and allow the enterprise a much more secure handle and safeguard of their signature data. One of Signer-1 appliance major advantages is allowing the company to automate and controls the entire document signing processes making it more efficient and far more cost-effective.
By implementing Signer-1™ in your company our customers enjoy the most secure and flexible on-premises digital signature solution they can get on the market today. With Signer-1™ appliance solution you may: (1) secure your signing workflow. (2) Reduce the costs related to the signing workflow and avoid printing, signing, scanning and archiving. (3) Be more environmentally friendly by dramatically reducing paper waste. (4) Increase service levels. (5) Control information workflow within your enterprise. (6) Increased document security and privacy of your organization and of your consumers.
Microsoft share-point users can enjoy a flexible and seamless workflow from within their organization and through implementing organizational signing rules and without requiring any external paper-based signature.
Additional features:
Signer-1™ additional features are: (1) Multiple signatures on a single document within minutes. (2) Microsoft, Entrust, Verisign, RSA, etc PKI system seamlessly integration. (3) Can be used with every Secure Signature Cryptographic Device (4) Fully integrates with every smart card or e-Token to secure keys. (5) Built-in time stamp capabilities.
Contact us at: tall@comsigntrust.com